Jeffrey Cheah Distinguished Speaker Series:
His maiden visit to Sunway University was witnessed by an overwhelming amount of attendees to whom he shared much important messages towards building a sustainable future and the role which Social Business plays towards achieving the goals. He further enlightened the crowd with a question and answer session.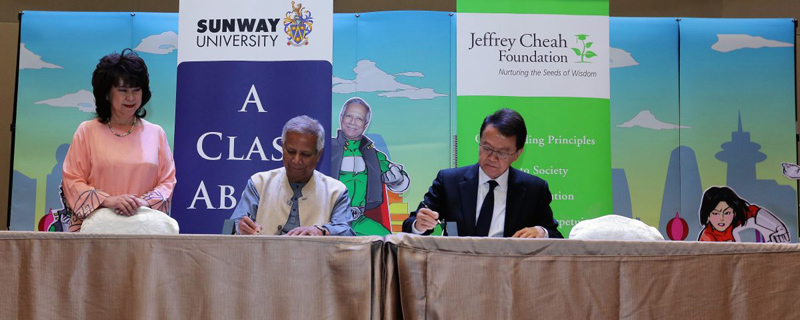 His gracious visit was further extended by a super hero themed Social Business fundraising dinner to support the Malaysian Social Business Network (MYSBN). Subsequently a Memorandum of Understanding was signed between Sunway Education Group and the Yunus Center.
"We hope to see the setting up of YSBC in SEG to further drive entrepreneurship development for sustainable socio-economic development, especially for the poor and less privileged in Malaysia." – Tan Sri Dato Seri Dr Jeffrey Cheah AO.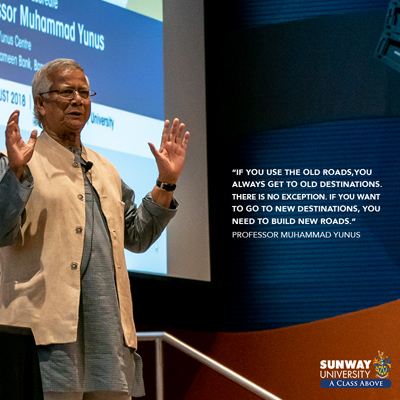 "I believe we can create a great impact through YSBC in SEG. In addition to having a good pool of students in its business school, its non-profit accelerator and incubator, Sunway iLabs, will undoubtedly help social businesses created here scale effectively." – Professor Muhammad Yunus.